Dressing up for transitional weather could feel like a hassle. With temperatures see-sawing back and forth, it's almost easier to dress for winter because it's guaranteed to be freezing. The best strategy to stay warm for changing weather is to layer up with the right fabrics. You can always peel the tiers off if the sun comes out, but you'll regret keeping your hoodie at home when an icy chill strikes.
Base Layers
Let's start with the basics. The most important element in your skin-to-skin cover, the base layer, is choosing moisture-wicking materials to keep your skin dry. Sweating in cold weather is no fun, as that can lead to feeling more chilly or hypothermia in the worst case. Choose athleisure wear that includes synthetic polyester and nylon, or go for natural fibers like wool. French Terry has excellent moisture-wicking properties to keep your skin feeling smooth.

Stock up on turtlenecks, funnel necks, long-sleeve tees, and quarter-sleeve cotton shirts for base layers.
Mid Layers
The middle layer's purpose is to retain body heat, which is why it's called the insulating cover. Choose wool blended hoodies and sweats for breathability. Fleece is an excellent middle layer option that prevents you from overheating while keeping you warm. It also dries up fast if you get damp. However, wind may blow right through your middle layer depending on the weather if it also has breathability properties, which is where the outer shell layer comes in.

Load up on hoodies, sweaters, fleece vests, and scarves for the mid-layer.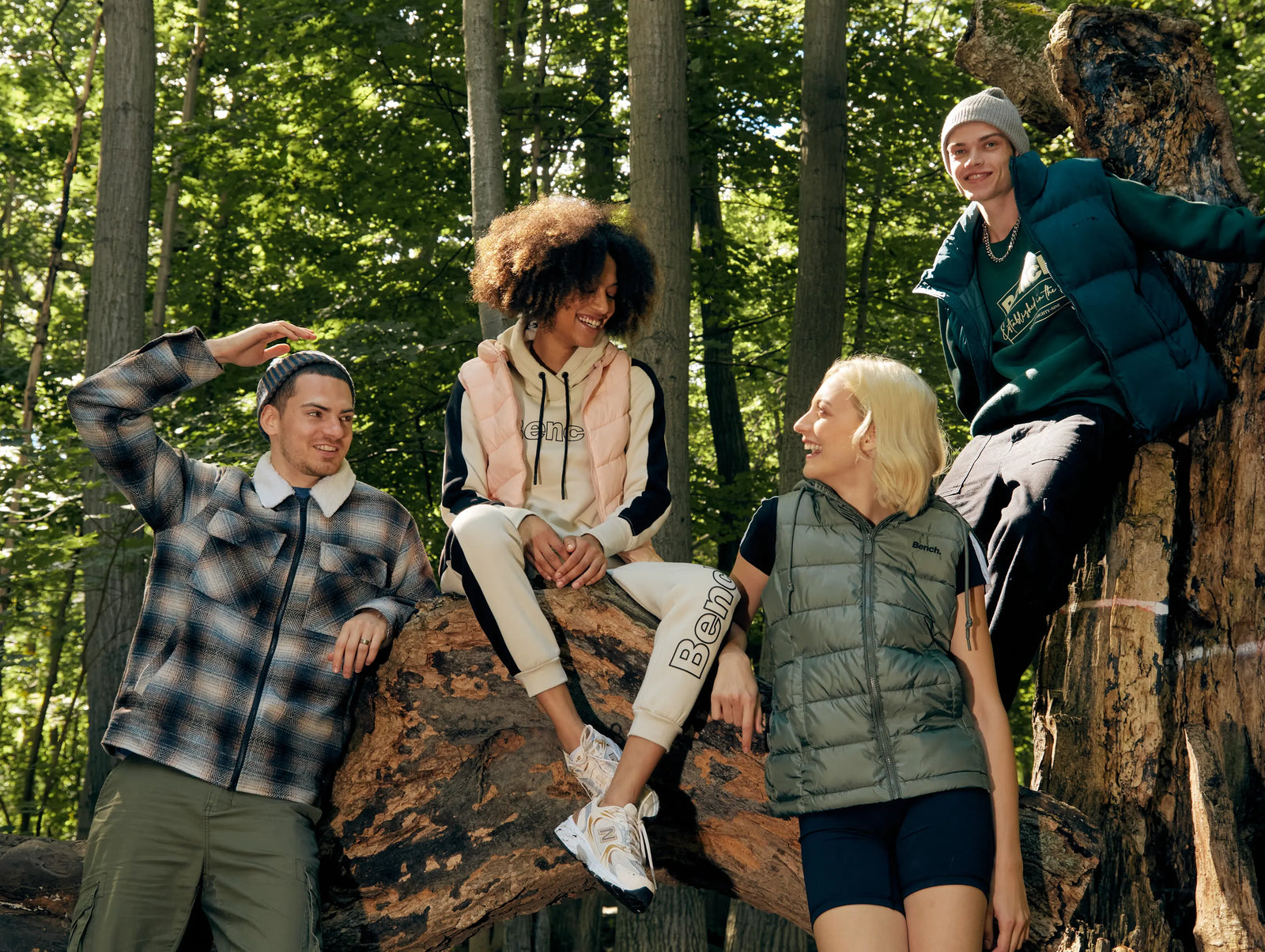 Outer Layers
Better known as the shell, outerwear is your protection from wind, rain, or snow. These materials are treated with water-repellent finishes so that moisture beads and rolls right off the fabric. Choose water-resistant shells in drizzly conditions to block lighter wind and rain. Keep your activity light in water-resistant outerwear, as exerting yourself in windbreakers will have you sweating to your underlayer. On the other hand, for icy weather, go for waterproof shells with tightly woven frames.

Top it off with a bomber jacket, a puffer, or a solid coat.
Seasons change, but your athleisure style never has to.