5 Labor Day Weekend Outfits You'll Love
It's Labor Day weekend, and we've got the trendiest looks to match your plans. But first, a brief rundown on the no-white-after-Labor Day- rule. Warning, you might be shocked you ever followed it!
Not wearing white after Labor Day became a thing when the first Monday of September became a federal holiday in 1894. Some historians argue that the weekend became associated with the "unofficial end of summer," which meant people had to adapt to changing weather. Hence, light-colored clothes were swapped out with darker ones. However, according to the director of the Museum at the Fashion Institute of Technology, Valerie Steele, the reality of how white became a fashion faux pas has classist roots stemming from old money elites trying to distinguish themselves from the nouveau riche.

"It was insiders trying to keep other people out," says Steele, "and outsiders trying to climb in by proving they know the rules."

Heavens no!

At Bench, we embrace self-expression, inclusivity, and diversity. We can wear white after Labor Day, and our only rule is to have fun with it! So, with that being said, break the rules.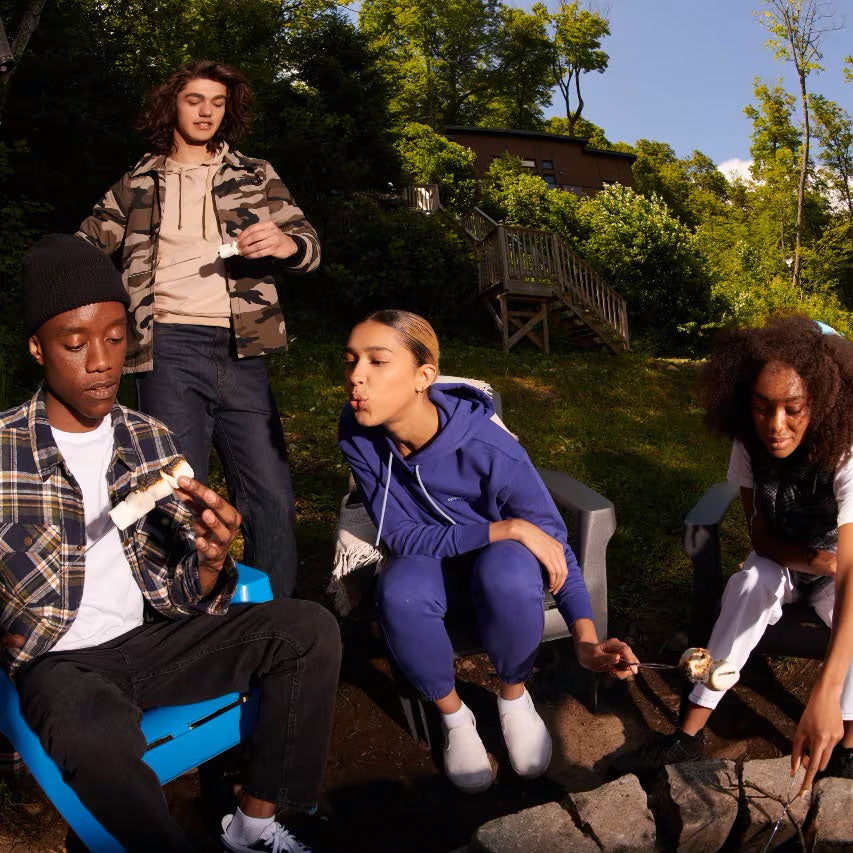 BBQ-Babe
Perhaps you're invited on a camping trip or heading to the family cookout for Labor Day weekend. Your style will need versatility as you move between activities and transitional weather pieces for when the sun comes out or the evening gets cooler. Mix basics with layers; think windbreakers and bike shorts, flannel and joggers, a tank top- or bralette- and track pants with a puffer vest. It never hurts to add camouflage accents to the look to blend with nature for those TikTok videos you'll be making stand out.
Sunshine 'Fits
If your plans revolve around chillaxing in the city to play and picnic around green spaces like Mount Royal, Tam-Tams, or the Food Truck Rally near the Olympic Stadium, think lightweight and fresh with a pop of color. Botanical prints or graphic tees matched with joggers and leggings. Try crop tops or racerback tanks for extra breathability.

Pro tip: Turn the heat up and coordinate your look with your best friend. Try matching similar base colors, monochrome-ing together, or dressing in two versions of the same outfit.
To pull off a couple 'fit, check out last week's blog to get the crowd yelling, "Couple Goals!" when they spot you.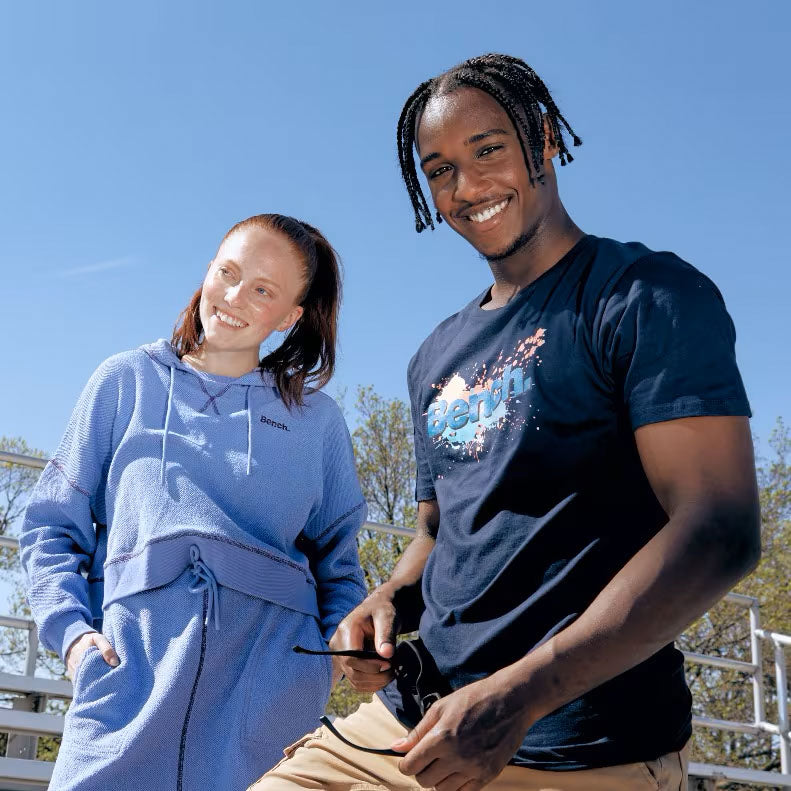 Yacht Lounge
If you're smooth sailing down the St. Lawrence River to enjoy the skyline views and learn about the city's history, you might want to try an all-white look or a complete matching set to embrace the breezy vibe. Choose loungewear that feels airy and smooth. Think Fleece sweatpants and sweatshirts with sneakers and a simple but high-quality t-shirt to get that yacht-lounge look.

Festival Mania
Heading to a rave, a concert, or that music festival you've been waiting for to end summer with a bang? Choose items with a dual purpose, like an oversized tee that can be worn as a dress and repurposed into a nightie. If it creases, you can always front knot-tie it into a crop top. Layering is a must to beat a surprise chilly breeze, so add a hoodie or zip-up to your look to stay warm. Finally, don't forget to accessorize to take your outfit from morning to night. Oh, and you'll need a backpack or a crossbody to keep all your essentials close.
Drama King
Perhaps you're attending a play at the theatre, an evening comedy show, a live music band, or an art exhibition. Dress super comfy, blended with chic, because you never know who you might bump into. Bring the drama and the flair to your style with shapeless fits and gender-neutral flows with accents like an inside- camo vest, contrasting drawstrings in your hoodies, or statement logo sweatshirts—mix textures like denim, metallics, and leather to elevate the relaxed vibe to a chic look.
Fashion is a form of self-expression, so leave arbitrary rules behind. If donning a full white 'fit is the post-Labor Day look you crave, go for it. Bench has your back.