Sunkissed Destination Looks
Summer is the perfect time to get that "Oops! I left my house and didn't realize how fabulous I look" look down to a T. From beaches to BBQs, road trips and hikes, and all the fun stuff in between, like a sunkissed tan, this guide will show you how to intentionally look effortless for that summer traveling you've been looking forward to all year.
Tropical Pop
Who wears the prints in your relationship? We're taking tropical prints beyond the beach and heading to a breezy brunch downtown and maybe that cocktail party on the rooftop. Navigating prints shouldn't feel stressful, the trick is to pair them with a solid color and minimal accessories to exhume that effortless leisure style.
Switching from heels to sneakers gives a magical refresh to your look, but hey, who said sneakers aren't the new heels?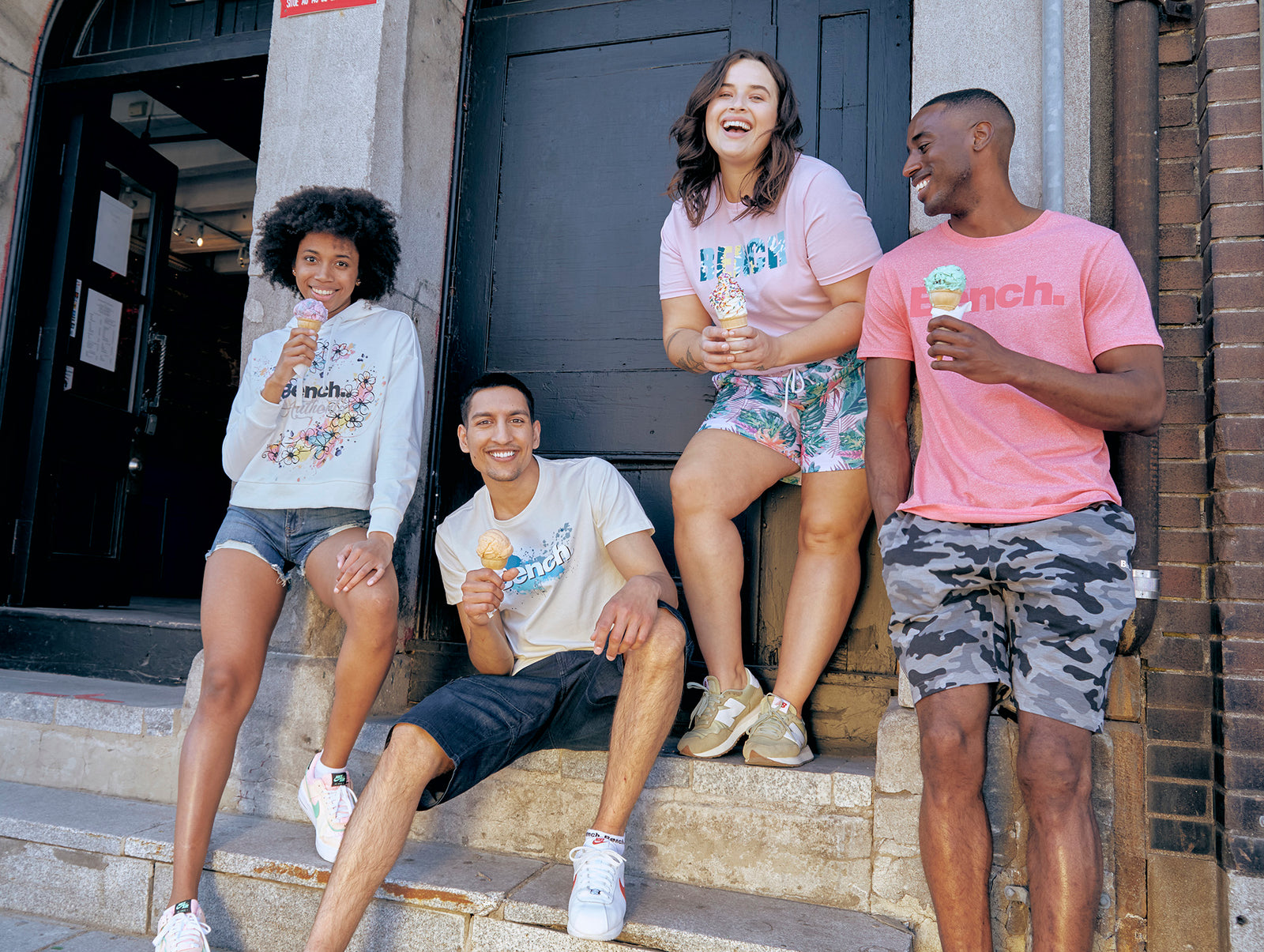 Extra Groovy
Loose fitted silhouettes, cropped pullovers, and extra-large pockets are all the rage right now. In the past, designers created pocketless clothing for women because they assumed the ladies didn't have wallets to carry around. So, make your summer statement huge with loungewear styles that reflect your inner groove. Perfect for getting off a plane to catch a drink by the pool.

Although not for everyone, exposed underwear is making a comeback, it should look like you left your boyfriend's house in a rush, but really your briefs are deliberately peeking out. Because everything you do, you do with purpose.
Do I have to ssay that twice?
Two-piece sets are flaming hot this summer and they're also your best friends on vacation. The chic- casual look can take you from the winery to the night scene with a simple spin on accessories. Pair with our Metal Round sunglasses and cap for the AM, and top off with our lightweight denim jacket for your PM rendezvous.

Coordinated sets are a great way to leave a memorable impression on that first date, or swap one piece for a brand new take on this look. There are no strings attached to matching sets, just versatility.
Tie-Dyed Crushes
Fueled by the pandemic boredom, tie-dye makes a massive comeback on the fashion scene, with stars like Rihanna, Gigi Hadid, and Kendall Jenner sporting the look. Feel like you're walking on sunshine as you catch the train to your next adventure with a burst of color and daring self-expression.
Leave your Tee untucked for that breezy summer vibe or tie it up in the front for a cropped look - you can't go wrong whichever way you look at it.
Hybrid Joggers
Multi-purpose joggers are the ultimate travel buddy to take on any trip. Comfortably stylish, workout friendly, and easy to dress up, they go with pretty much everything under the sun and in your closet.

Pair with fun patterned sweatshirts or slim-fit tees for a cozy day out, sneakers, or sandals depending on your itinerary. Tuck the drawstrings inside for a more chic look, or leave them hanging to flow with your gender-fluid attitude.