Beyond Hair with MJ Deziel
Introducing MJ
MJ Deziel is a hair stylist, founder, and creative director of Apart Studio, a salon offering a collaborative and safe environment for marginalized clientele. We interviewed them at their salon on St. Laurent Boulevard in the heart of Montreal.
MJ: My name is MJ Deziel, I'm the founder and creative director at Apart Studio.
Kellyane: I'm Kellyane Pepin, executive director, manager and co-owner.
Emma: Hi I'm Emma Janelle and I'm the brand and social media manager.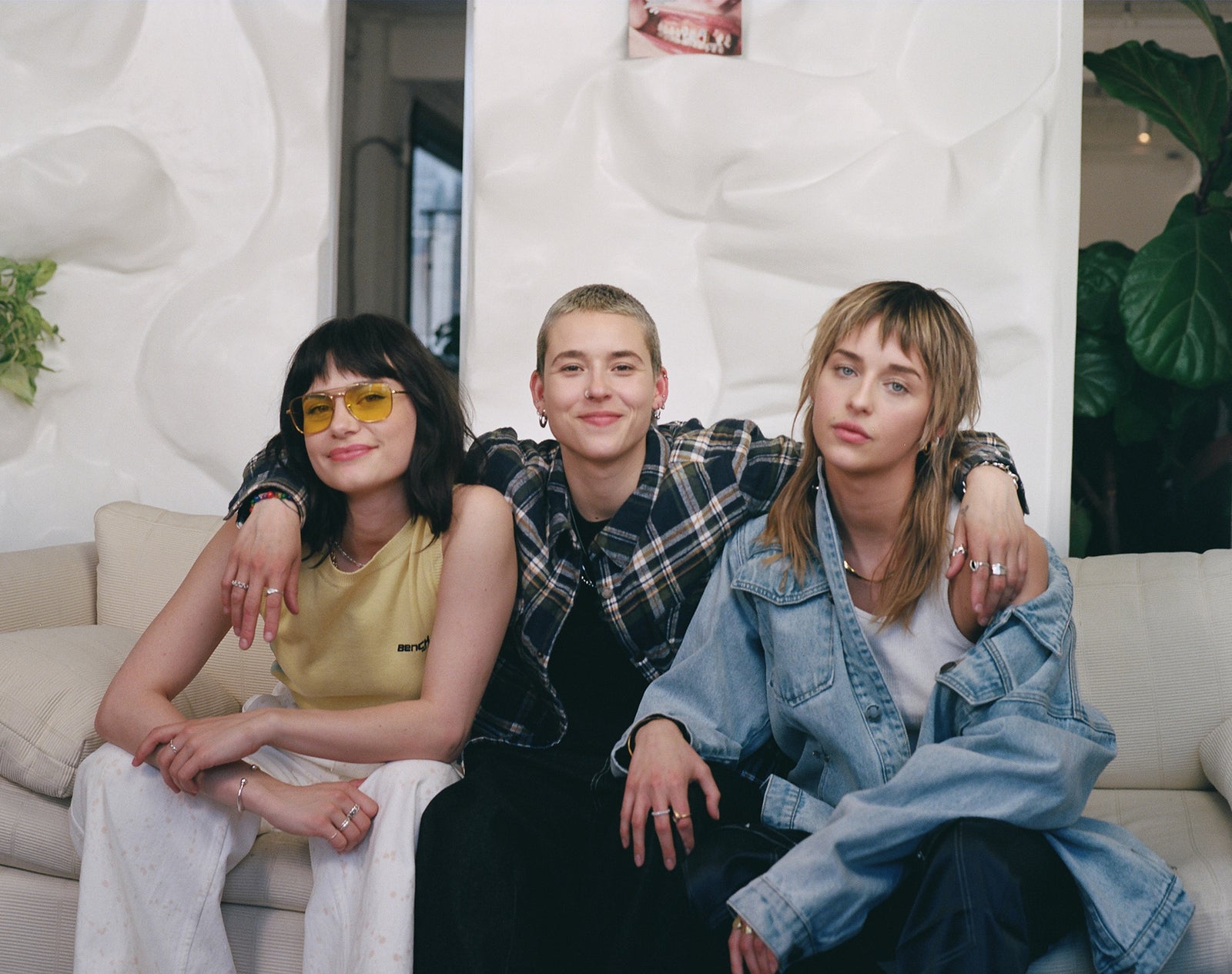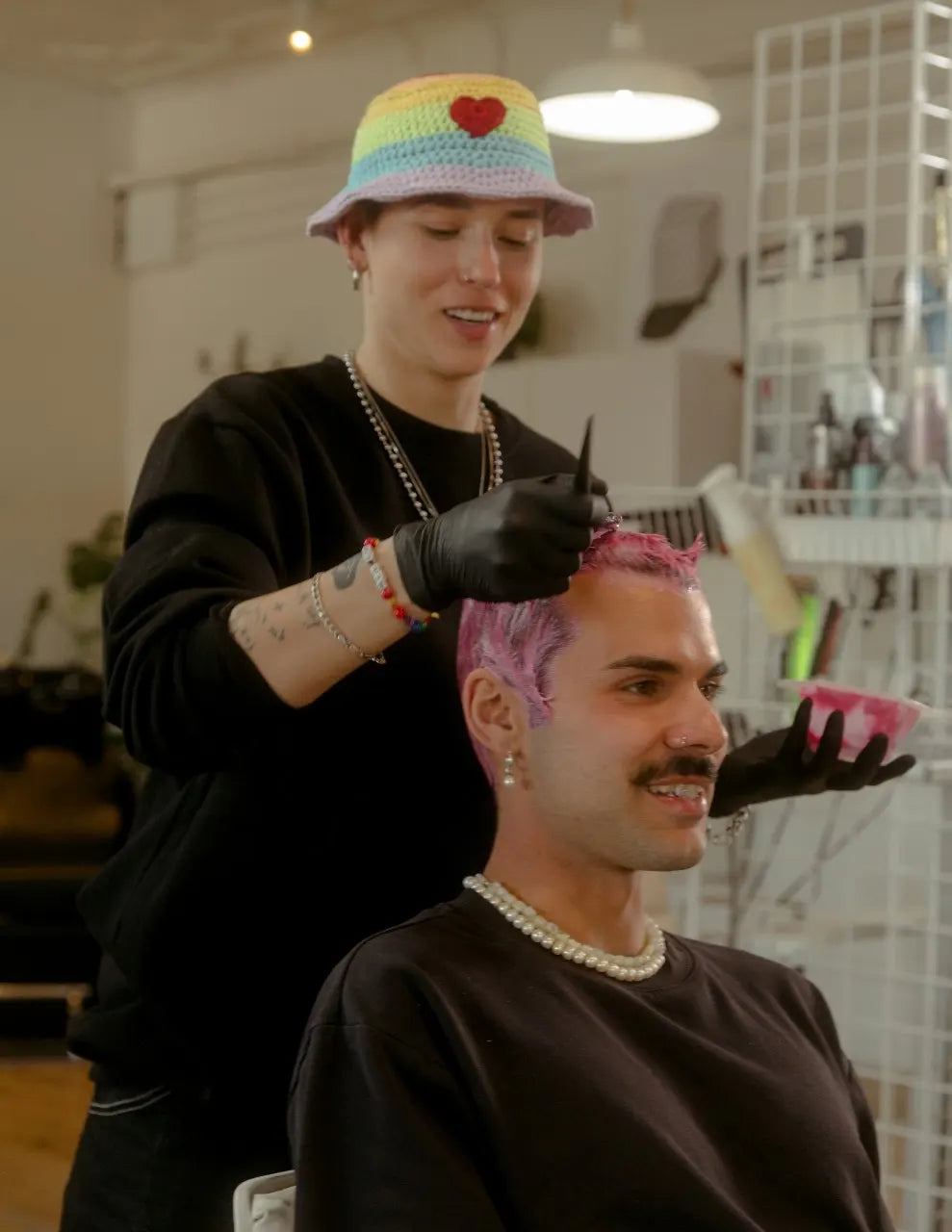 How would you describe APART studio?
MJ: That's a good question! I would say it's a creative studio, we work mainly in the hair industry. It's a hair salon at its core but I think it goes beyond that.

Kellyane: We regroup independent minds in a collaborative space. Everyone is a freelancer; they have their own career, vision and branding. We collaborate on projects and we evolve together toward a greater purpose.

Emma: APART studio is a hair salon that became something much more inspiring and creative. At the base, it starts with hair, but what can a good hair day do for you? Everyone leaves the studio feeling reinvented and confident. That's the power of Apart Studio!

Kellyane: It's also a feeling of community! Not only in the studio but as a small business in Montreal, we all know each other.
How do you make APART studio a safe place?
Emma: I feel it starts with the way the hairstylist makes the client feel coming on the chair.

MJ: Belonging to the community myself, I have a different view of the heteronormative world. I left some traditional hair salons because of a lack of open-mindedness, they didn't want to change things. That's what motivated me to create a safe space for myself and for my clients who are marginalized as well. We can offer a safe space with initiatives like gender-neutral pricing and asking people for their pronouns. Small stuff goes a long way. I can't proclaim my space completely safe because I still learn every day, but it's at the heart of our values as a queer-owned salon.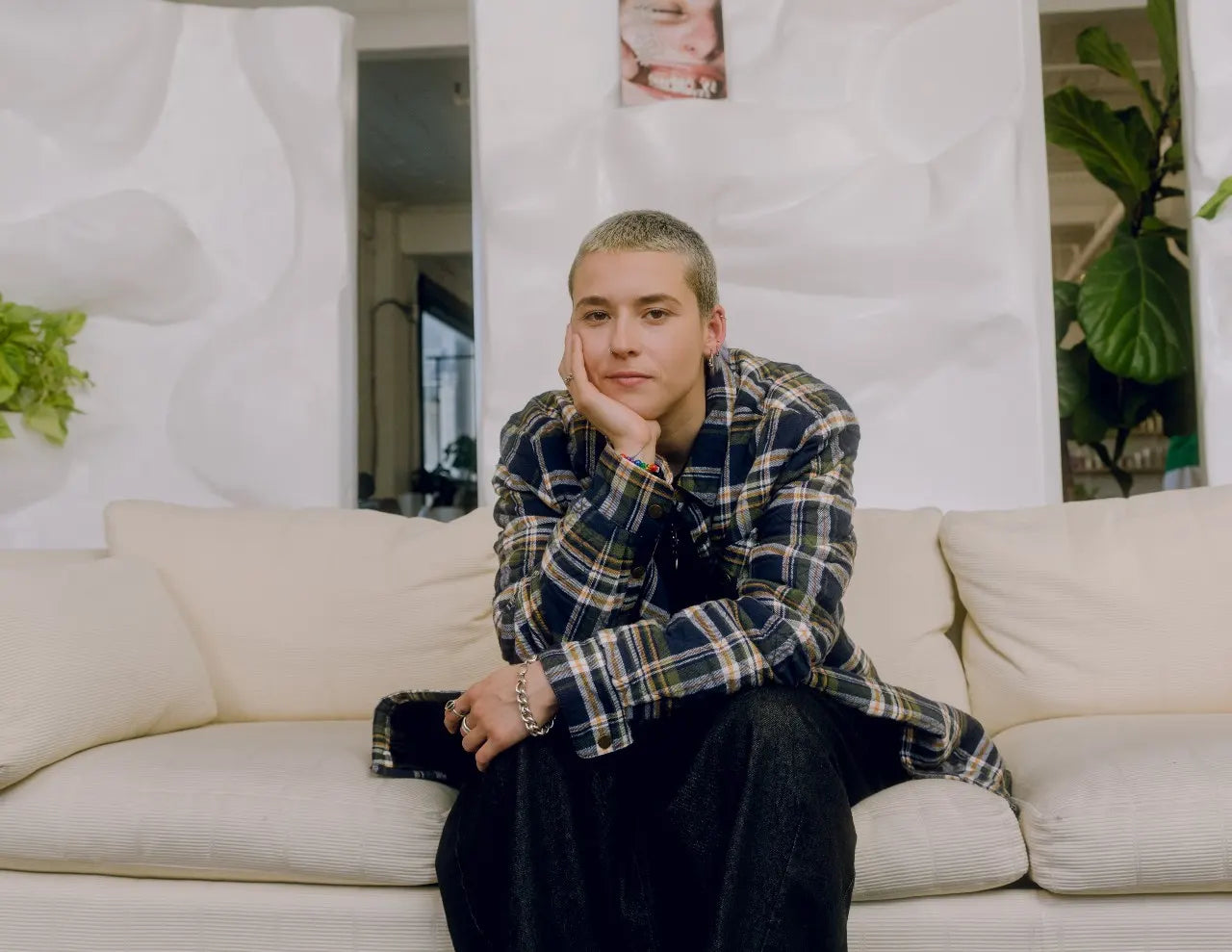 You three are very close, how is it to work together?
MJ: It's challenging but it's interesting. Kelly is my ex-partner and Emma is my girlfriend. It was difficult to define our dynamic as a trio. It requires a lot of communication! Workwise, they're in charge of the business side while I have more hands-on experience.

Kellyane: The school of life!

MJ: Exactly! I'm grateful to have them both to help me realize my creative vision.
What's the model of APART studio?
Kellyane: We work with freelancers but we still want to offer a collaborative space. It's a challenge to create a business culture and a sense of belonging in a salon where everyone is independent. Still, I think it's the future and what people are looking for in a workplace.

MJ: We went beyond the traditional boundaries in hairdressing and we want to be a progressive place. It comes with a lot of challenges when you want to change things but you don't have benchmarks. You need to be creative, it's a lot of trial and error.

Kellyane: One day we will be the model and we could teach it. It would be quite an achievement!