Meet The Artist: Cindy With The Good Nails
Meet Cindy, A self taught artist who specializes in nail art, From Montreal.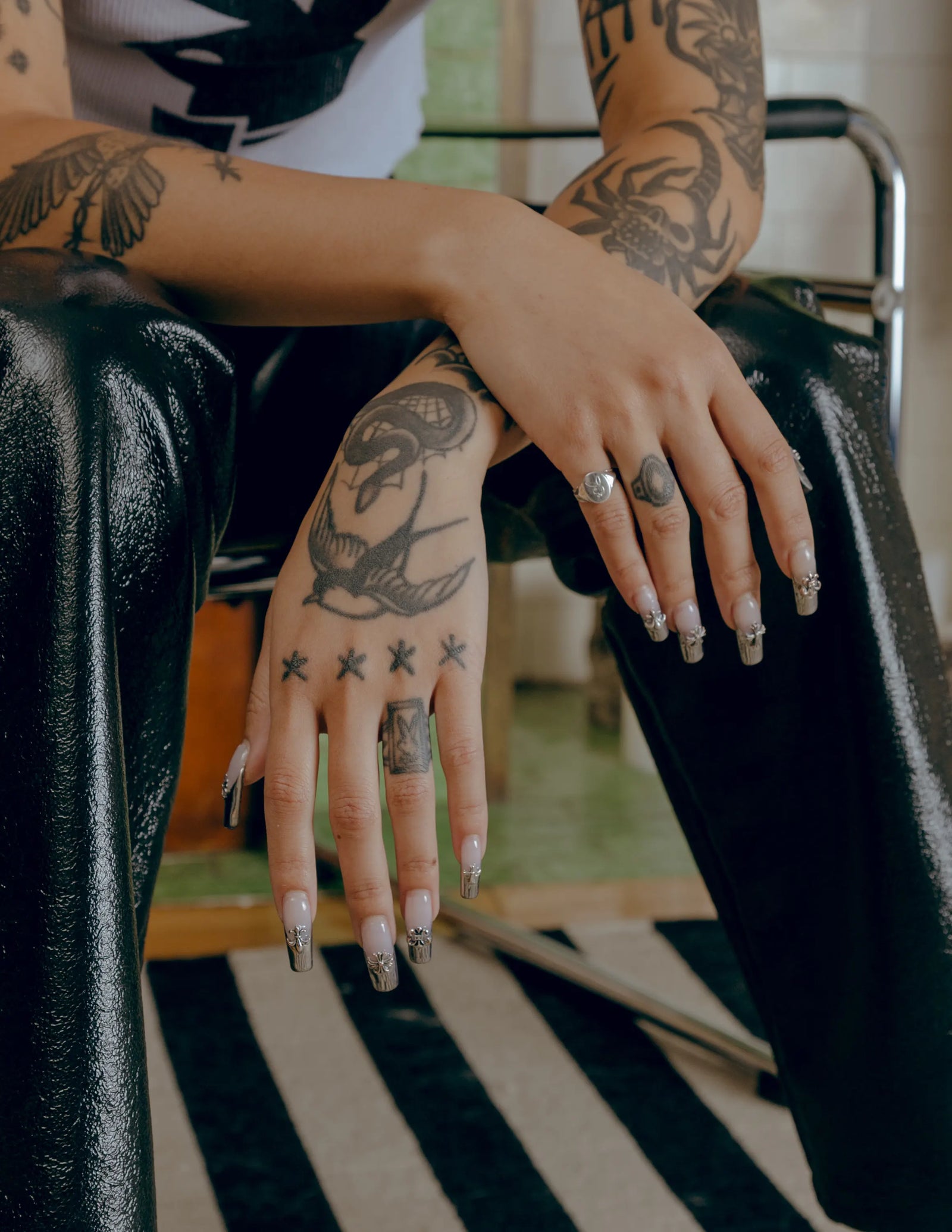 Q: Can you tell us a bit about your upbringing and were you grew up?

A: I was born and raised in Montreal (ville Saint-Laurent) but I've always felt torn between Montreal and Vietnam as to which one was where I felt most at home. The older I got, the more I realised that they were both equally my home and both are part of me and what formed me as a person.

Q: What got you started or interested in art, were you always interested as a young child?

A: I've always been interested in art ever since I can remember. I've always been super artistic growing up and took a lot after my dad who was very artistic as well. I was never really good in school and only felt the most fulfilled when I had the opportunity to express myself artistically. I never practiced or focused on one specific artistic medium growing up, but was always in my own world and drew/painted as a hobby my entire life.

Q: Can you tell us how you started out with your art/nail business?

A: I entered the nail world at the age of 13, never imagining that it would turn into my passion and whole life eventually. It all started out as a summer job learning to do nails to help out at a family friend's nail salon. It always came to me naturally and I learned pretty quickly. After helping out at that salon for a year, I started applying at other salons as I got more confident in my skills and work ethic. I've always loved nail art and would paint intricate things on my nails since before I entered this industry but never practiced nail art professionally. I continued doing nails over the years and it has always been my first and only job. As the years went by, nail art started growing and finally became more common in Montreal. At the age of 17 I applied for a job at a nail art focused salon and immediately fell in love. I decided to stop my education after high school and throw myself into the nail world full time. I kept my job at the regular salon and split my work week in half between both places. A year later, my clientele and the nail art scene started to slowly grow in Montreal and I was finally confident enough to branch out and work for myself. I've had the freedom and chance to find my passion at such a young age and have worked for myself ever since. I wouldn't have done it any other way and am extremely grateful for the opportunities and amazing relationships I've been blessed with over the years through what I do.
Q: Describe your creative process:

A: I always book myself for 4h per appointment. My client and I will discuss what direction we'd like our nail set to go towards. I love the refreshing challenge that comes into putting my own twist onto someone's request and making it reflect me as an artist while still satisfying a client's demand. It usually takes me 2 hours for prep and 2 hours for nail art. Both steps are gratifying, satisfying and exciting. As a virgo, I've always been a perfectionist and fell in love with doing nails and all the technical side before discovering nail art. I get joy out of doing both as I get to showcase my nail prep skills perfected over the years + express myself artistically with my all hand painted creations on top. I love being able to bring my clients requests to life in my own way by adding my spin to things. Most of my clients are pretty open to giving me full creative control.

Q: What's your favourite part of the process?

A: I'm lucky enough to be able to enjoy every aspect of what I do. But if I had to pick a favourite part, it would be the results and seeing my creations and vision coming to life.
Q: Where or who do you draw inspiration from?

A: I draw inspiration from my clients since it's very important to me to keep them in mind and still let the nails reflect the person wearing them. I also draw inspiration from the endless creations from all the other amazing artists in the nail industry, fashion and pop culture in general.

Q: What practices do you implement daily that allow you to sustain creative energy over periods of time?

A: I like to keep myself inspired and stimulated by exploring and discovering new nail artists and their work on a daily basis. The nail industry is very community based and we all take inspiration and learn from each other. I also enjoy other mediums of art and take a lot of my inspiration from artists in general and try to translate that into nails.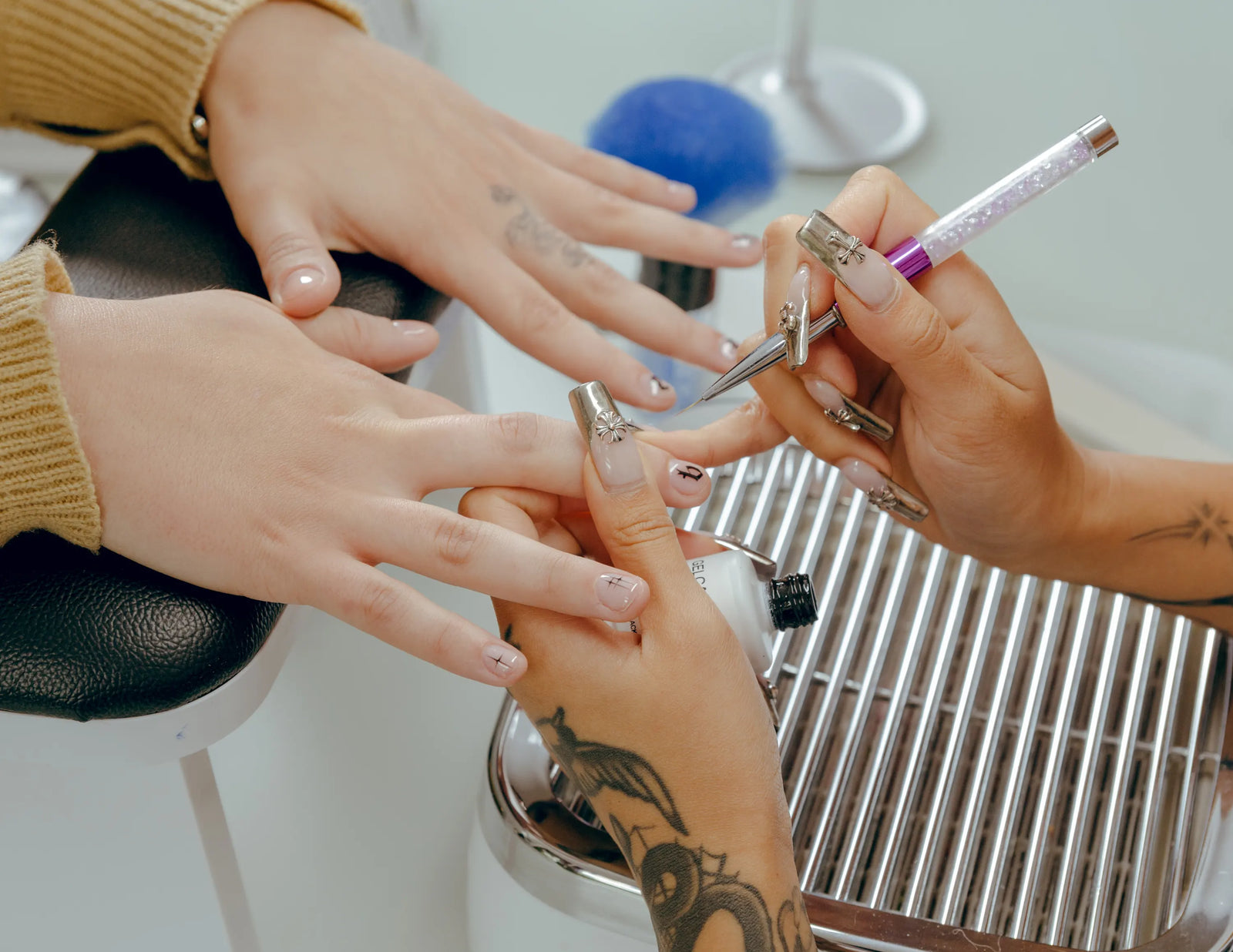 Q: Can you tell us a bit about the community you've been able to build around your nail business?

A: I've been able to build such a wonderful community through what I do. I was one of the first few nail artists in Montreal and we've all worked so hard to spread our creations and just nail art culture throughout the city. I definitely see a fast growth everyday, more and more people wear nail art and it has become indispensable in many of our lives. It's beautiful to watch and be able to contribute to this industry getting more visibility and recognition.

Q: How do you incorporate important elements of your culture and heritage into your work?

A: I wouldn't be in this place at all without my culture and heritage. The nail industry is very asian dominated. I am a self taught artist and learnt most things on my own with the amazing help from my vietnamese community. Before entering the nail art world, I've only worked in vietnamese owned salons and surrounded myself with inspiring and hard working people that I could relate to and felt safe around. Being able to work with people that looked like me and had similar upbringing, culture and traditions as me really shaped the nail artist that I am today. Vietnamese people are generally extremely hard working and that environment was really reinforcing and gave me all the drive, perseverance, resilience and patience I have today. It's an honor for me to be able to represent and elevate a craft that is such a huge part of Vietnamese people.
"Being able to work with people that looked like me and had similar upbringing, culture and traditions as me really shaped the nail artist that I am today."
Q: Favourite set of nails you've ever created?

A: It's so difficult to pick a favourite nail set because they're all so unique and different from each other. I love every set I do for many different reasons. A nail set also comes with speding 4h of intimate time with a client and so I associate my sets to fun memories and conversations I have with people. That makes me love the results even more because I'm able to associate it to a memory.

Q: Favourite part about doing what you do?

A:My favourite part about what I do is what I do itself. It's my passion and I get to practice it everyday. I also love the freedom of self expression I'm able to have artistically and personally, this job has no boundaries or restrictions, especially when you have the chance of working for yourself.
Check out Cindy on Instagram!