They say traveling is a gift because it inspires creativity, breaks down cultural barriers, and fuels innovation. Enriching your perspective is one of the most important investments you can make for yourself. Even though pandemic restrictions have loosened, and the world is gradually returning to the norm, globetrotting might not be a viable option for you yet. The good news is that you don't have to venture far to gain new experiences. Instead, make the best of what is within your city – but in a different way.

We've narrowed down the top ten ideas to get you started on what to do, where to go, and of course, what to wear.

Escape the hustle and bustle of the big city and enjoy scenic views of water, mountains, and greenery to realign your energy. Vancouver has some of the best spots to quench your nature craving, with places like Stanely Park offering water views, awesome trails, gorgeous gardens, and Canada's largest aquarium. Granville Island is another green oasis you don't want to miss, with lots to do, like restaurants, artisans, craft shops, breweries, and an all-over good time. Vancouver is known for drizzly weather conditions, so don't forget your water-resistant outerwear or hoodie when visiting these spots.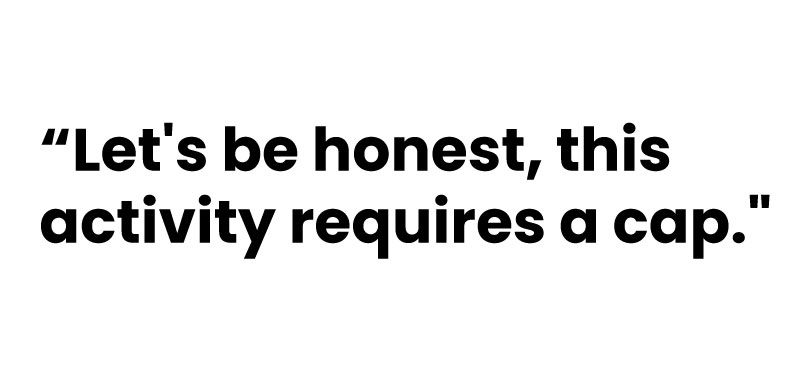 You'll have to dress extra funky and vibrant for this part. The skate scenes across Canada are bursting with diversity, culture, talent, and fun. Each offers unique landscapes and features to allow you to learn street or park-style skateboarding. Skateparks are the perfect place to practice and build your skills if you're a beginner. Learn how to pump on transitions, carve bowls, grind ledges, slide on rails, and so much more. Take it from us; nobody cares that you're a newbie at the park, either. The skater scene is known for its friendly vibes and good times. Take a few minutes to observe the flow and where skateboarders start their "lines" to join the fun. You'll get the hang of it eventually. And let's be honest, this activity requires a cap.

In a city that never sleeps, you don't want to miss out on the deliciously multi-cultural culinary flavors of Toronto. From hole-in-the-wall joints to luxurious menus, Toronto is every foodie's dream and the perfect place to visit on a short staycation. With brand new hotels, restaurants, and a revived live-performance scene, dress to meet the sparkling vibe of this city. Go for matching tracksuits in sport-chic feels or monochrome ensembles to achieve effortless sophistication.

The epitome of culture, music festivals blend sound, fashion, dance, and even camping to bring people from all over the world together. There are tons of fantastic festivals and concerts happening around our cities, don't forget to dress for both style and comfort when attending these events.

Disclaimer: Your TikTok will love this. Create an amazing photo or video mashup of urban landmarks and wildlife around your city. Think CN Tower, Orange Julep, or the Vancouver Seawall. If you're in NYC, check out the new 750-mile bicycle path on the Greenway overpass. Make an event out of it by coordinating colors and 'fits with your friends or family. Don't forget to tag #Bench and #Lovemyhood for a chance to be featured on our website and socials.

Bench calls it "Lovemyhood" because nurturing local communities impacts the world.

Learn about the origins of Orange T-shirt Day and share the story with friends and family.

The orange shirt symbolizes the stripping of culture, freedom, and self-esteem experienced by indigenous children over generations. Learn more about Phyllis Webstad's story and how her struggle inspired Orange Shirt Day in the link.



Seek adventure and find creativity in the mundane to shake up your perspective. You are your greatest investment, so treat yourself to a good time while you're at it. And take it from Bench, people who wear athleisure have more fun.

Are you a bencher yet? Subscribe now to get the latest scoop on deals, exclusive discounts, fashion must-haves, Outfit of the Week episodes, and more.

What's happening in your hood? Follow us to find out