Meet the Artist: Catching up with Hip-hop Dup THe LYONZ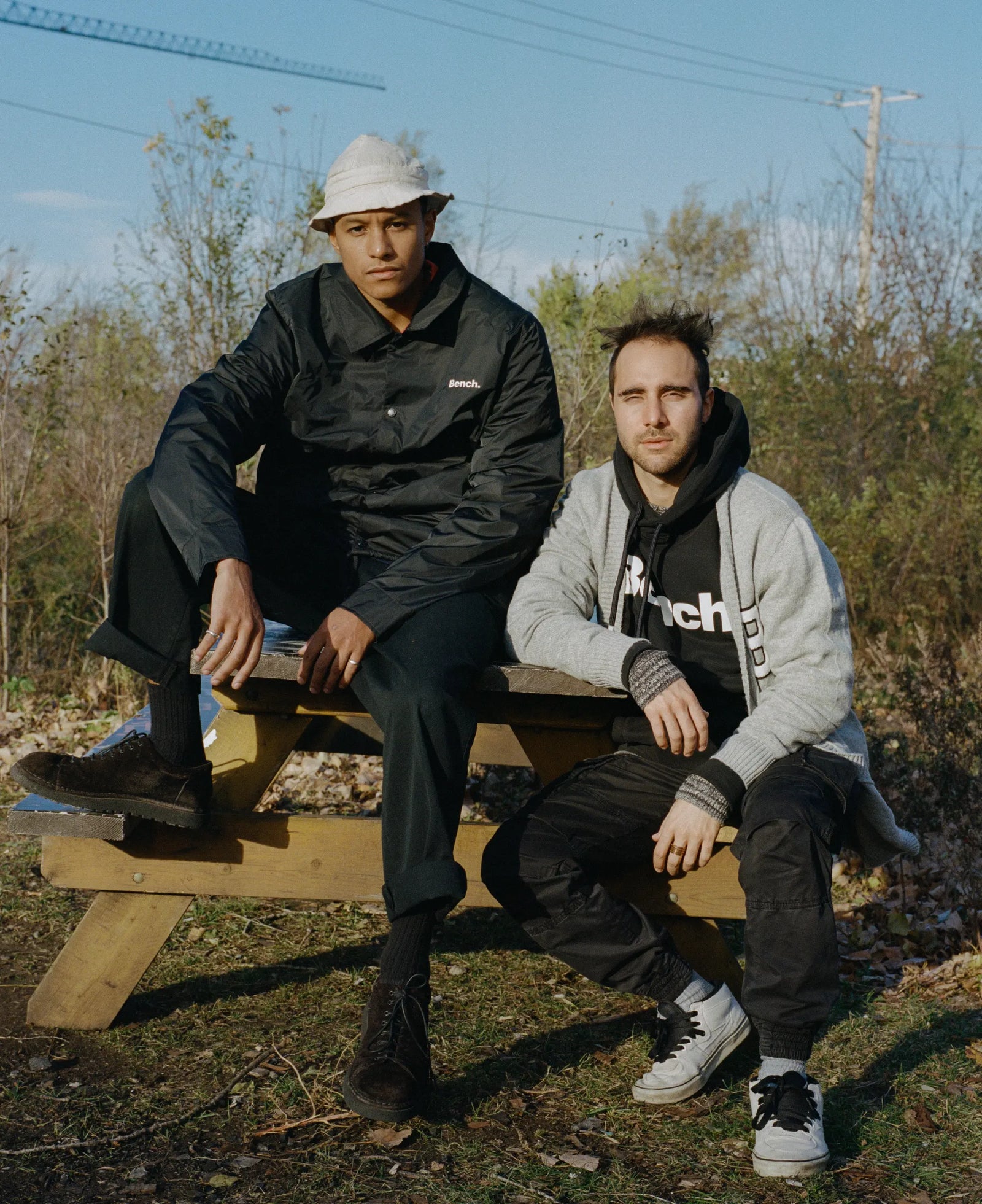 It felt a bit surreal to be sipping coffee, eating Saint-Viateur bagels and people-watching withTHe LYONZ on the terrace of Café Olimpico. As the world began to fall apart this year, Terrell and Anthony have kept themselves occupied, from recording new sounds to performing in the virtual realm. Formed in 2013, followed with the release of the debut albumPeace Beyond the Pines, the musical duo has toured Canada, Europe and landed a coveted spot in Montreal's renowned International Jazz Festival. Featuring heavily processed synth layers and shifting drum patterns, their music spans a vast stylistic spectrum, leaving their audience drifting in the intricacies of their soundscape. The transitions from one mood to another occur with grace, and Anthony's melody is seamlessly woven around Terrell's speaking voice, which prosody mimics that of Kendrick Lamar or Anderson .Paak. On this unseasonably warm afternoon, we took this occasion to stroll around the bustling neighbourhood of the Mile-End to chat about creativity and the importance of a tight-knit community.
Hey guys, thank you for doing this! It's been awhile since we last caught up. How have you been dealing with lockdown? And how did you stay creative and productive during these uncertain times?
Terell McLeod Richardson:
I spent 5 months in the countryside with an amazing family out in the Eastern Townships followed by nearly 2 months in Cape Breton, Nova Scotia. My days were full of possibilities whether it was using a workshop to build something or going on hikes or work on music whenever I felt like it. I think it's safe to say that I had one of the best summers of my life and I'm extremely grateful for that.
Anthony Salvo:
Staying creative is how I've been dealing with the lockdown. It was hard at first but eventually, the ideas started flowing again and I felt this weight lifted off of me. Despite being limited by the restrictions put in place, I was still able to get out to the country and spend some time camping. It also gave me time to finally try some new creative outlets that I've been meaning to practice. I've become very good at keeping myself busy.
For those who are not familiar, tell us about the origins of THe LYONZ. How did you guys meet and where does the name come from?
T: We met back in 2010 in line at a music concert funny enough. After speaking, it was obvious that we had similar interests and a larger vision for life. Started making music and travelling the world together and we haven't stopped. Just having fun and doing what we love. One of those right place, right time stories.

A: The name THe LYONZ is actually a minoker I was using for solo productions before I began working with other artists. I liked the fact that you can hear a sound from THe LYONZ and not be sure where it came from, if it was a crew of people who shaped it or if it was just one brain. Despite being solo at the time, I always knew that it was eventually meant to represent some sort of group. When T and I joined forces and did our first full album together it was essentially an expansion of THe LYONZ and just taking what we both represent to the next level. We stylize the letters the way that we do because it looks good to us and provokes thought, and the small e represents the detail in our work.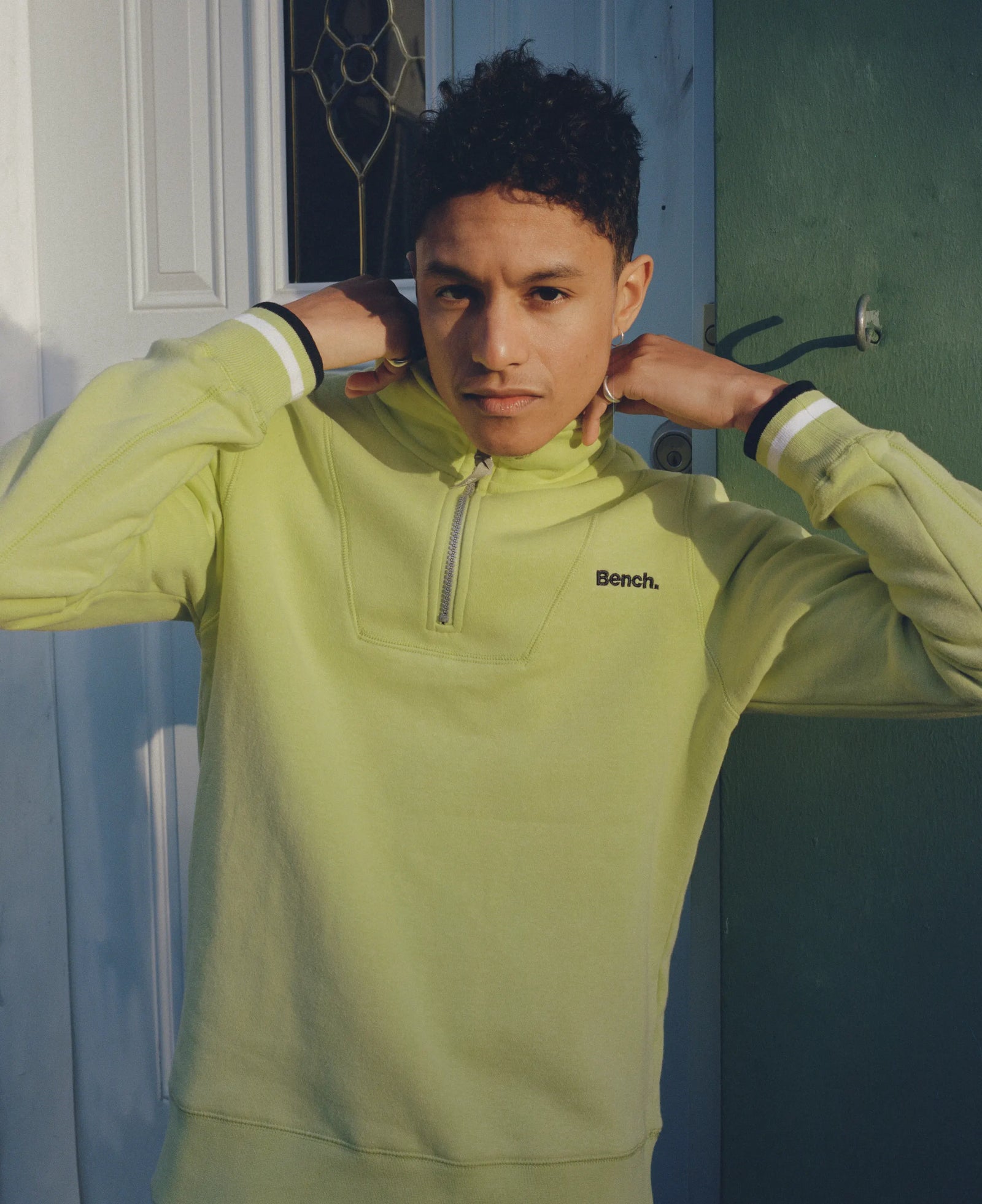 What's your proudest achievement to date?
T: For me, signing a record deal in Paris. I remember the 1st ever rhyme I laid down in a closet when I was 16. Going from screaming at the top of my lungs to having full control of my voice and getting flown out to Paris for 3 months is something I'm proud of doing in my life.

A: Landing a record deal and getting to travel for music is definitely up there for me, but I think I'm most proud of how far we've come as artists and individuals. Being able to look back on our early work and compare it to what we're doing now makes me proud. It's like a lifelong journal. We've also grown so much as people and have developed such a broad vision from the people we've met and places we've seen together. There's this kind of invincible feeling I get when we're in a room doing this LZ thing.
T: Inspiration comes from many places. For me: movies, fashion, music, photography the list goes on. Movies I'd say Kubrick's work. Fashion I'd say Toogood or Yohji Yamamoto and for music right now I'm into King Krule. I'm a fan of his vision. As for photography, it's something I enjoy doing on the side. Whenever I can capture something appealing to my eyes it can definitely spark musical ideas as well.

A: I'm inspired by passionate people. You could be a writer or someone who plants trees, but if you're down for what you do and you're driven to achieve something great then I'll feed off that. I listen to too much music to put my finger on what inspires me from that, but there's this feeling I get when I hear music I love and I can run with that. There's a lot of photos of fantasy places I see online that inspire me too. I like to imagine myself in these places.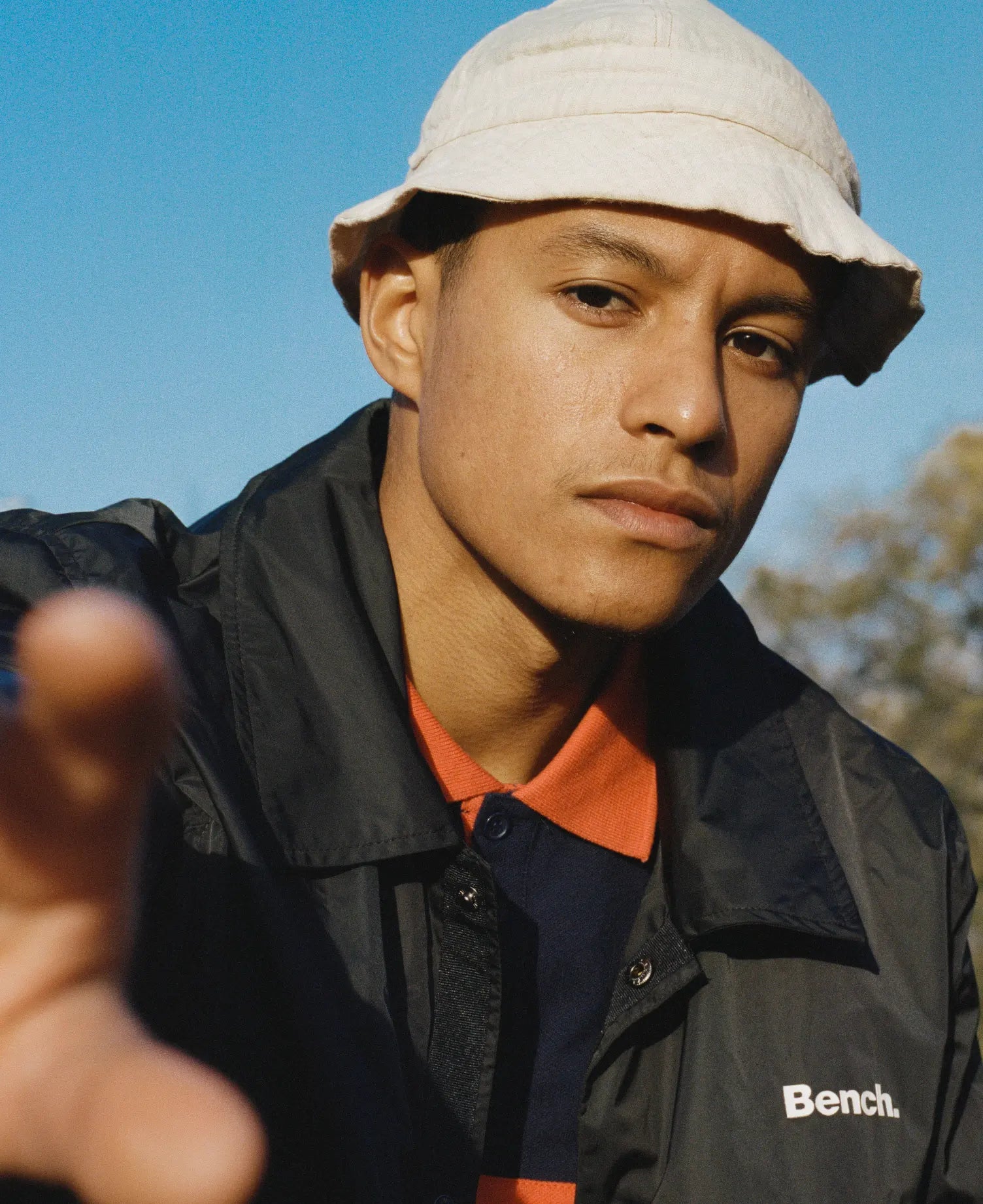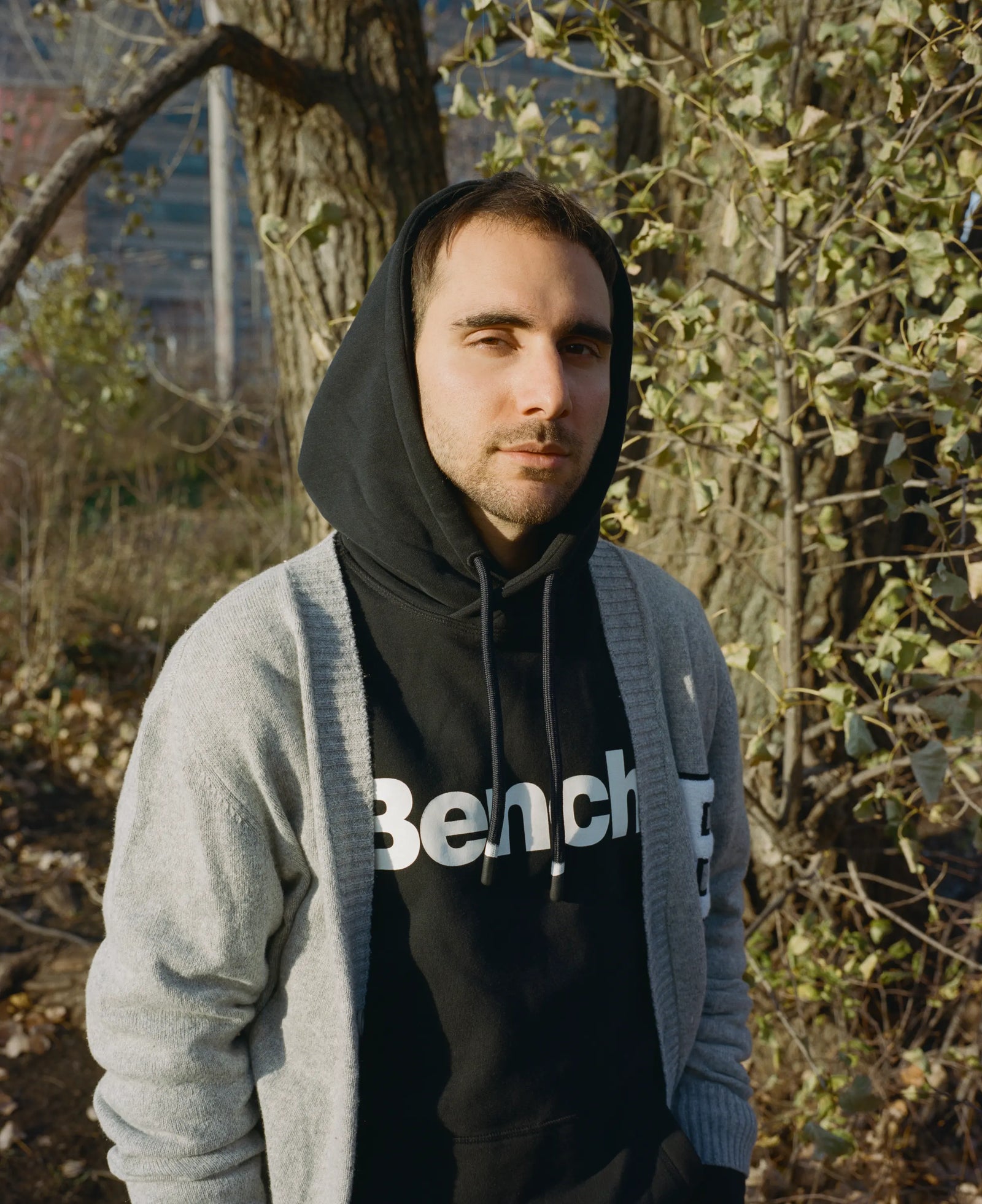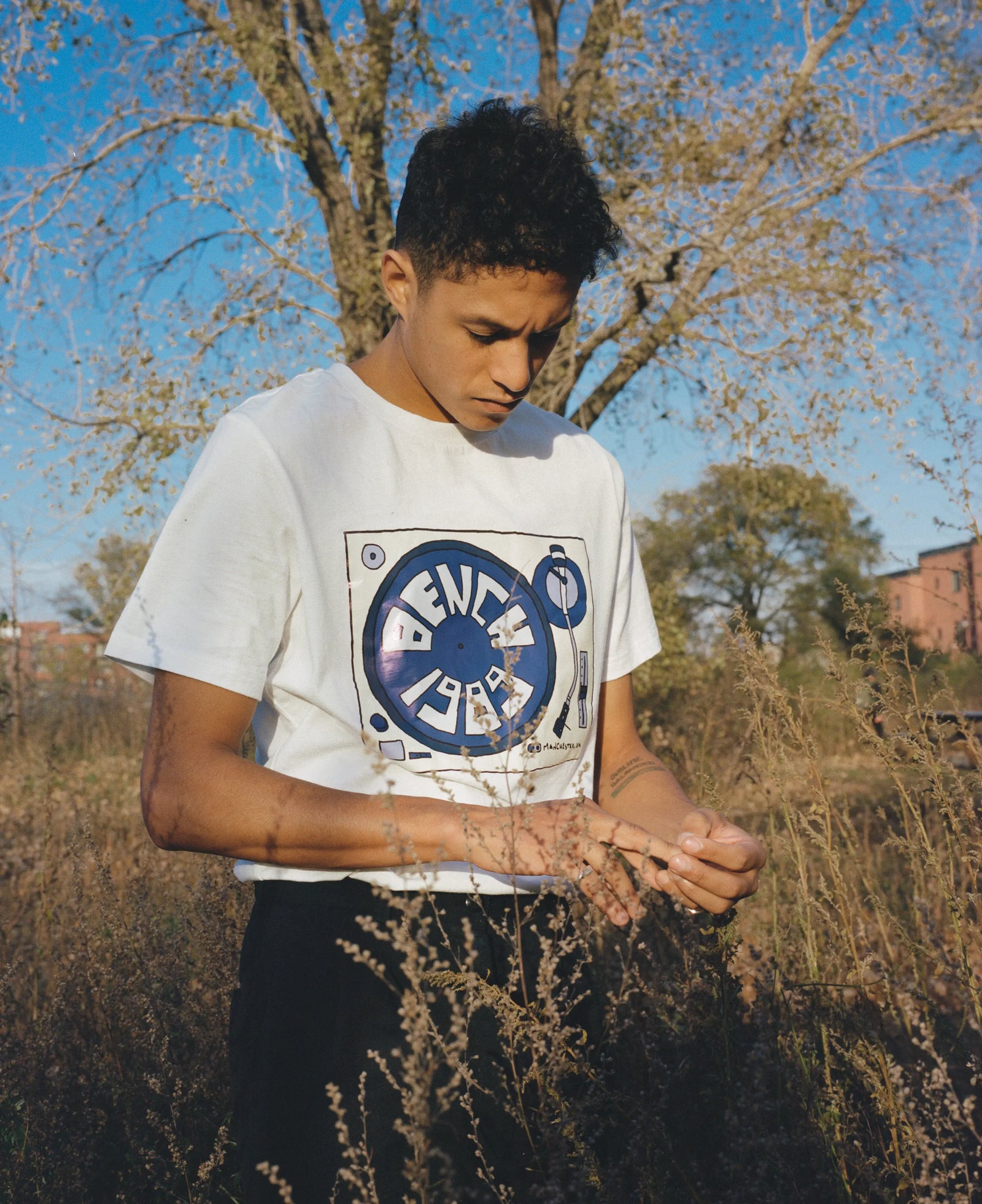 Do you ever worry about running out of words?
T: I don't ever worry about that. It comes and goes. Sometimes you have so much to say you try to keep up with your mind that's running a sprint while your hand is jogging. Other times you have nothing to say. That's when I enjoy writing what I see. Colours, people, places... Just to keep the exercise going.

A: Sometimes I wonder if I'll ever hit that final musical wall. There's no real way of knowing, so I'll just keep making noise till I do.
What is your dream gig?
T: My dream gig would probably be headlining the Montreal Jazz Festival.

A: Same
Collaboration has been central in your work: why is it so important to you? And if you could work with any artist right now, who would it be?
T: Collaborating is great. Some people are way more skilled in certain avenues in music than I am. Getting that expertise can help bring something to a track you would have never thought of.
A: I like collaborating because it gives me a fresh perspective. Everyone has the ability to bring something to the table, you have to be open when you're working with other people. It could also send you headfirst into different styles, like when I go over to my buddy's studio to make dance tracks and use gear I'm not used to. All of that comes back around when you're back alone. I'd love to work with Jordan Rakei and Atjazz.
Which local artists have you been listening to lately and want to give a shout out? And can you tell us about the current state of the Montreal hip-hop scene?
T: Always checking out to see what our friends are up to. Kallitechnis, Es.Kay, Sorena, Cj Flemings, Krookstar, Gene Tellem. I don't watch the local hip-hop scene too closely but I do like what Nate Husser is doing. I like his sound.

A: I'm gonna echo T on this one, I'll also add Raveen, KNLO, Angel, Blue Hawaii, and the Chambre Noire record label to the list. I also want to shout out to Joel Garden, and Masayuki Tomita.
Today we are visiting one of your favourite neighbourhoods, the Mile-End. Can you share with us your top spots to eat and hang?
T: I do the classic rounds but my favourite thing to do is get a coffee and have a little bench hang to people-watch at Olimpico.

A: The chicken sandwich at Serano doesn't mess around!
What does your community mean to you? What do you cherish the most from it?
T: Community to me is a combined soulful spirit in a neighbourhood amongst everyone that lives around there and contributes to the love of the space. I cherish those small talks and also the long random intellectual ones with people that you may not know personally but see around almost every day hanging out.

A: Community is important to me. One of the things that worries me most about this pandemic is how it will affect the community. The artistic community, and the literal community surrounding where I live. I cherish the openness people have towards one another and how supportive we can be. I don't want to lose that and have people close themselves off. Sometimes the community might take a while to get on board with what you're doing but it's still important to keep pushing. That push will be the difference in a strong bounce back from these times.
In your words, how would you define the phrase ''Love my Hood''?
T: Appreciation for the good energy permitted from my neighbourhood.

A: My neighbourhood is there for me, and I'm there for my neighbourhood.
I know you guys are currently working on a new LP and some music videos? What can your fans expect from them?
T: They can expect an older, wiser, more confident and daring LZ.