Bench Tips: Curating a Color Story for your IG Feed
Let us show you how and why you need to upgrade your feed.
These days, aesthetics are everything. If you're looking to up your Instagram game, one major move that takes your page to the next level is a color story.
Ever browse on someone's feed and notice just how aligned, cohesive and beautifully placed everything is?
A big part of this presentation is the color story of the page. Here at Bench, we're all about creative concepts, and we work with color stories to enhance our pieces and take you on a journey through creation to completion. At the end of the day, color stories are self explanatory—color tells a story, and the creator behind the camera is the author.
The first question you need to ask yourself as a savvy marketing guru is: What story do you want to tell?
This is a fundamental step in the process of color story creation. Is your page all about calm vibes, minimalism, and peaceful pics? If so, stick to earth tones of hunter green, or neutral colors like white, jet black and beige. Are you all about fun and exploration? Hot pinks, bright yellows, and lots of contrast might be the key for you. At the end of the day, the story you tell sets the tone for the color palette you choose—and that palette is your visual tool, creating visual connection and flow between all the images you post on your page.
Color is powerful, and can even communicate something about who you are. That's why we choose our clothing so carefully.
Some of us like brightly colored hues, others prefer all black, all day, every day. Our choices in hue convey important information. So as you construct your own personal feed, don't miss out on using color as a tool, as a layer—as an important part of your story.
As an example, check out these images by our creative team for a walk through of a story led entirely by color: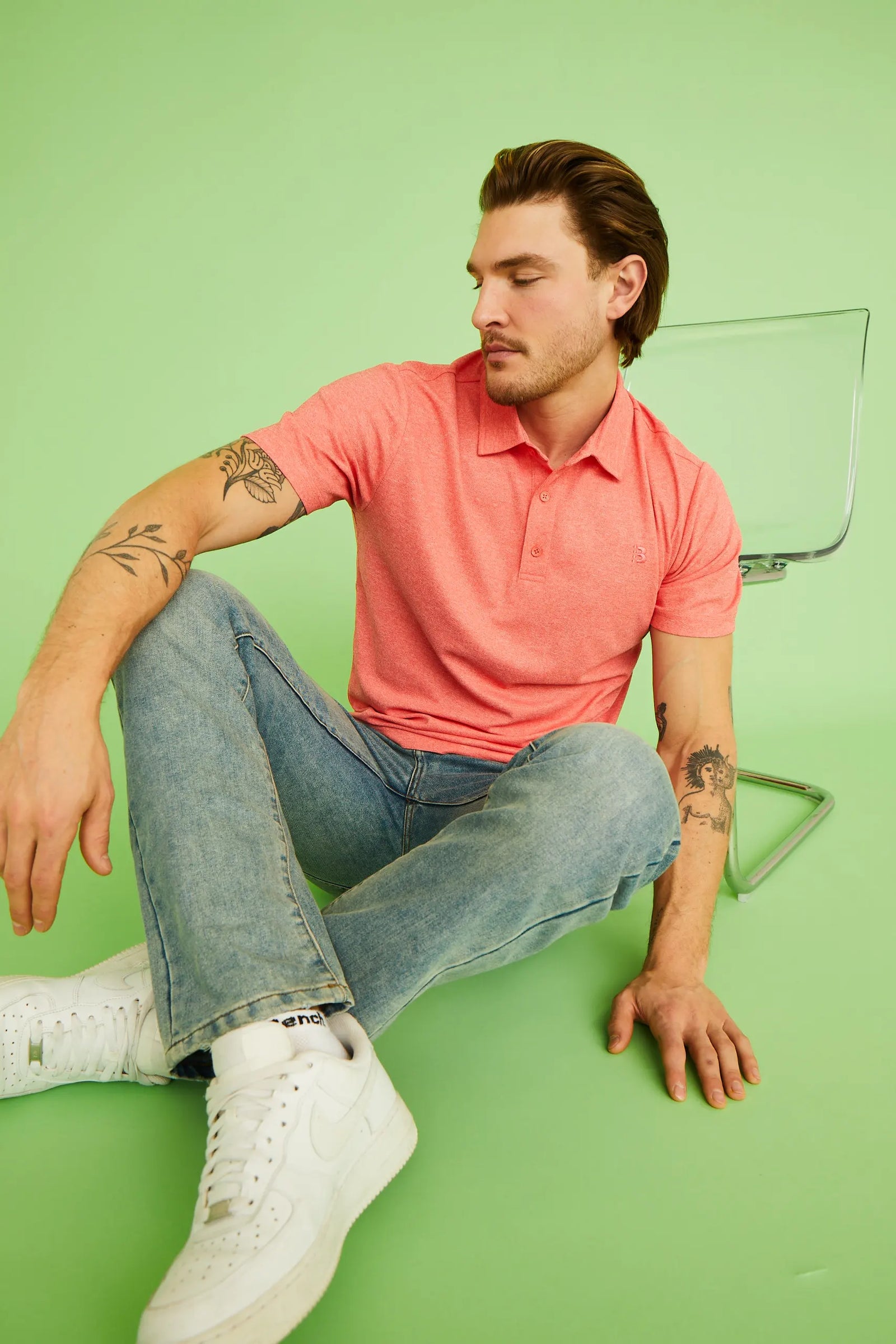 What feelings do you get from these images? With each background, each piece of ready-to-wear, the model seems to have a different personality, a different energy, a different feel. They embody different characters. That's the power of visual narrative. That's the power of color!
Share Your Color Stories with Us!
We love to see it! Tag us on Instagram showing us your hot take on everything color!